Award Recipients
Meritorious Abstract Travel Awards
ASGCT gives out Meritorious Abstract Travel Awards to Associate Members (students or postdoctoral fellows) who have submitted abstracts and received a sufficiently high average review score from the abstract reviewers. Recipients of a travel award will receive up to $500 (domestic) or $600 (international) of their travel expenses related to the meeting reimbursed. Notifications for abstract travel awards will be sent out on March 29, 2017.
If you have received a travel award:
Expense vouchers are available here. Please submit your expense voucher and travel-related receipts following the meeting by emailing them to Emily Hutmacher (ehutmacher@asgct.org) or mailing them to the ASGCT Executive Office.
Your check will be mailed to you within three weeks following the meeting.
If you are an International award winner, use the International Expense Voucher form available here, which has room for your bank information, so that ASGCT can do a wire transfer of your reimbursement.
Excellence in Research Awards
Each year the ASGCT Abstract Review Committee selects the top six abstracts submitted by students and fellows to receive Excellence in Research Awards. Recipients of the Excellence in Research Awards will be announced at the end of the George Stamatoyannopoulos plenary lecture on Thursday, May 11, 2017 from 10:30 am – 11:45 am, and will receive a monetary award of $500 along with a special plaque. In addition, they will receive a Meritorious Abstract Travel Award as described above. Reimbursement procedures are the same as described.
Outstanding Poster Presentation Awards
ASGCT will again be giving Outstanding Poster Presentation Awards to poster presenters from each abstract category. Awards will be given based on an onsite review during each poster session by the respective poster review teams. Recipients of the Outstanding Poster Presentation Awards will be announced via the ASGCT website and meeting mobile app.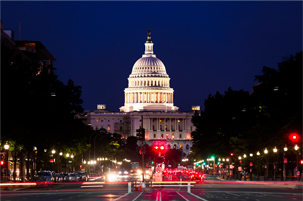 Dates to Remember
November 1, 2016 - January 31, 2017 (9 a.m. CST)
Abstract Submissions Closed
December 2016
Annual Meeting Registration Opens
April 24, 2017
Abstracts Live Online
May 9, 2017
Pre-Meeting Workshops
May 10 – May 13, 2017
20th Annual Meeting
Support Opportunities
Confirm your support for ASGCT's 2017 Program today! Learn more.